Our first shipment from Super Lovers has arrived!
Our shipment included many bright and fun big T-shirts, dolmans, leggings, skirts, and sarouel pants.
We also received fun patterned bags, socks, and bows to complete your look!
Included in our shipment was Super Lovers T-shirt collaboration with models Akira and Re:No!
The shirt has little drawings of the two and their stylized autographs!
This brand is all about being loud and fun with a Urban Pop Punk style!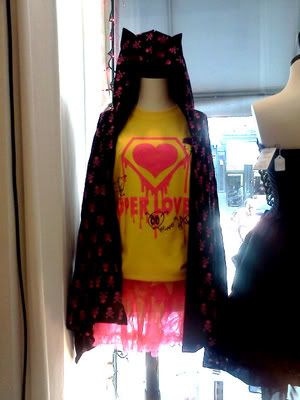 These will be posted to our website shortly but if you're in the area they are available in our store right now!